---

CONTACTS

Ing.Vittorio Rogantini
- FIRENZE
Mob. + 39 328 9652935
E-mail: info@fontepetrini.it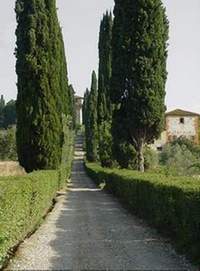 Two houses, "Ginestra" and "Casanuova", recently renovated for guests, can comfortably accommodate up to 22 people (3 apartments and 3 bed-rooms), very well suited for groups and families.
Immersed in the quiet of pristine woods and open fields, with beautiful view over the Arno Valley, they offer an unforgettable stay a few minutes by car (19 Km) from the centre of Florence.
An old estate composed of farmhouses and a medieval fortified castle situated in an area of about 100 hectares. The landscape is typical of the Tuscan tradition in the cultivation of crops, vines, and olive trees. A 40 hectare wide oak wood surrounds the area.
We: produce red wine, excellent olive oil and Vin Santo.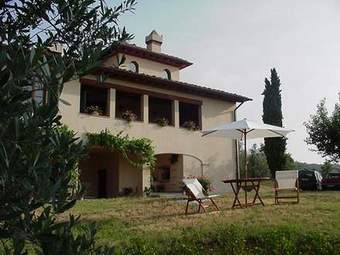 GINESTRA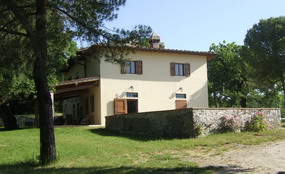 CASANUOVA